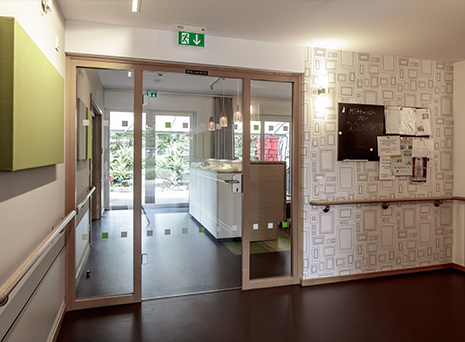 For high frequency
The glass door fittings from the OFFICE range not only impress with their straight lines and stability, but also with a wide range of lock variants as well as numerous options in surface design and matching handles and hinges. Above all, these fittings can withstand frequent opening and closing without any problems.
A true all-rounder: UNIVERSAL
The patch fittings from the UNIVERSAL range are available in many variants for a wide range of system designs. Whether toughened glass assemblies with differently arranged fixed parts, with fin-fittings or corners at any desired angle, as well as with 1- or 2-leaf single-action and double-action doors - with UNIVERSAL, all this is no problem.