Sliding door fittings
MANET
Back to overview
<p>manet compact / concept, manet, compact, concept, sliding door fitting, Fittings for sliding doors, fittings, sliding doors, 29916, 29917, 29918, 29919, 29920, 29921, 21527, 21436, 29176, 29177, 29175, 29178, 29445, 21405, 21406, 29460, 29462, 21346, 29422, 29221, 29430, 29425, 29426, 29420, 36106, 36561, 36562, 07402, 07403, 29337, 29145, 29122, 29130, 29140, 29158, 21449, 05194, 14206, 05190, 29217, 21134</p>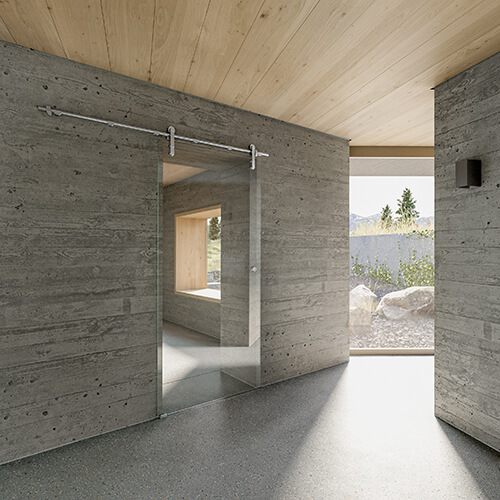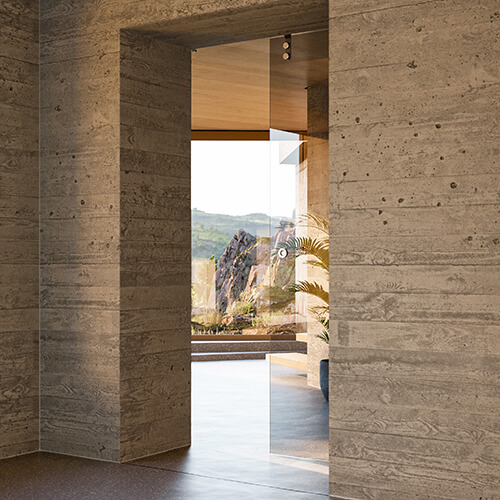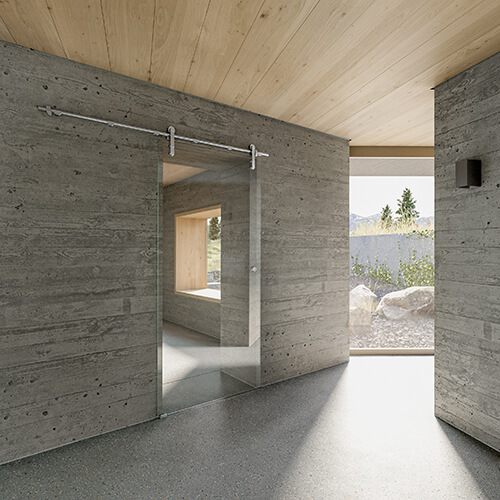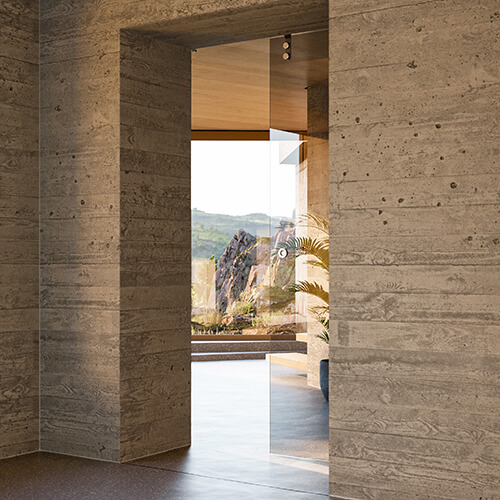 Frameless in a striking design
The MANET sliding door fitting gives every room an unmistakable look. Stainless steel as the hardware material, rollers visibly guided on track rails as well as the striking single point fitting design are characteristic for this system.
Advantages
Satin steel single point fixing system for frameless doors
Without floor guide, thus barrier-free
Applicable for glass sliding doors
Simple, accurately-fitting installation of glass elements
Specialist partner search
MANET - At a glance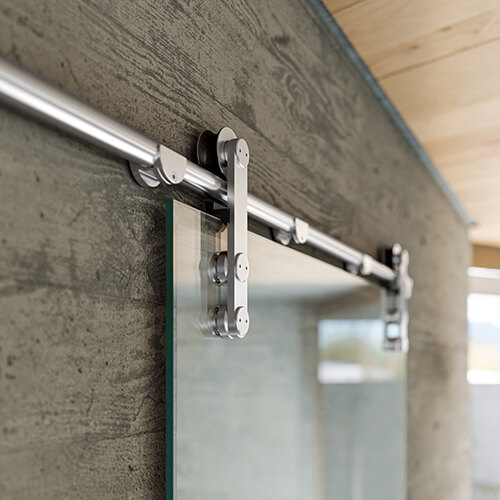 | | |
| --- | --- |
| Glass Type | TSG, LSG (2 x TSG) |
| Glass Thickness | Doors: 8, 10, 12 und 13.5 mm / Side-lights: 10, 12 und 13.5 mm |
| Max Leaf Weight | 100 kg for tubular track rail, 120 kg for drilled solid track rail |
| Applications | single or double panel glass doors, overpanel, side-light, toughened glass assemblies |
| Material | Stainless steel (1.4305) (nicht applicable for swimming or saltwater pools) |
| Surfaces | Satin stainless steel |
| Mounting Type | Installation at wall or glass |
| Your advantages | Readjustable without dismantling |
Accessories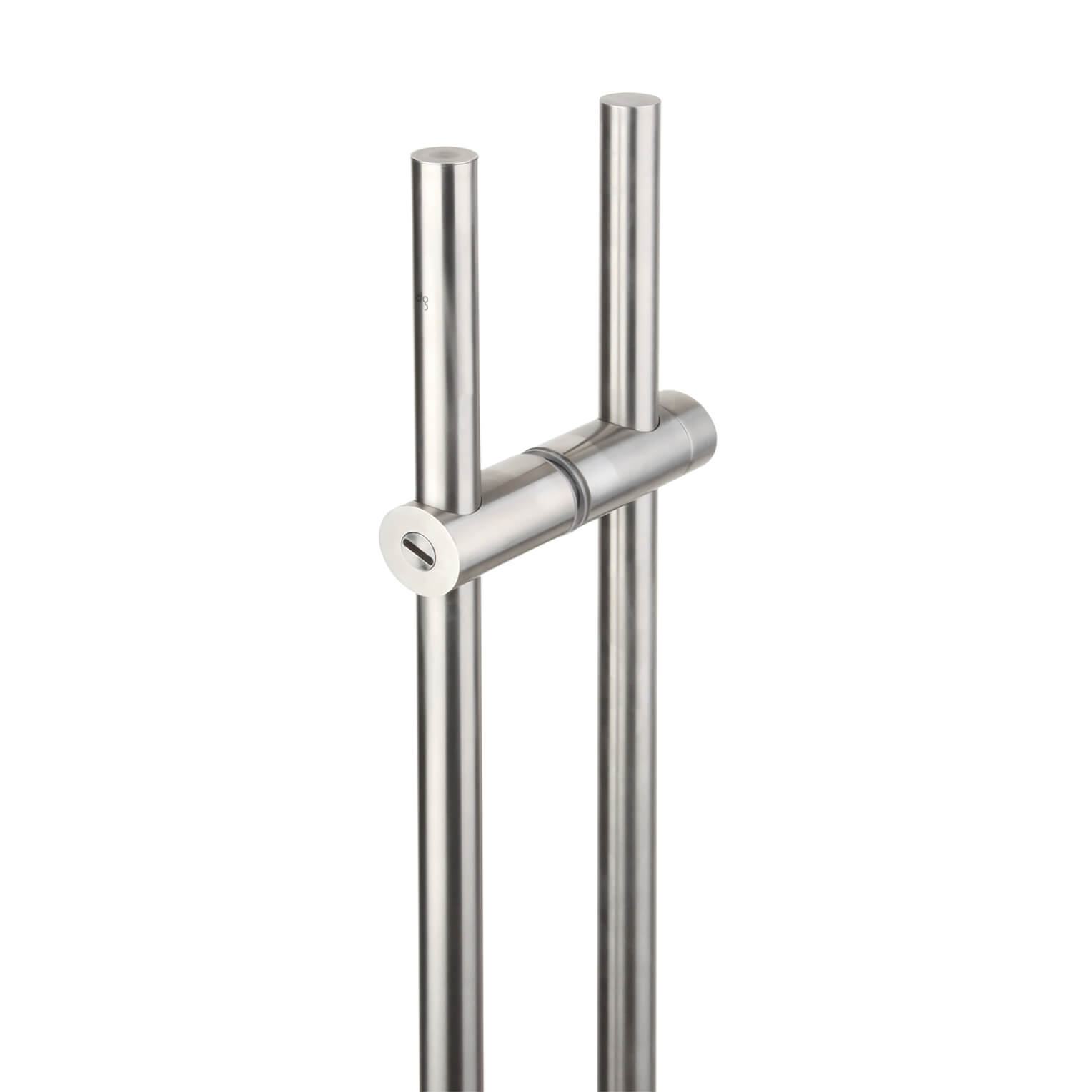 Applicable in public buildings and privat homes, for sliding, single and double action doors, matching the appearance of the entire building.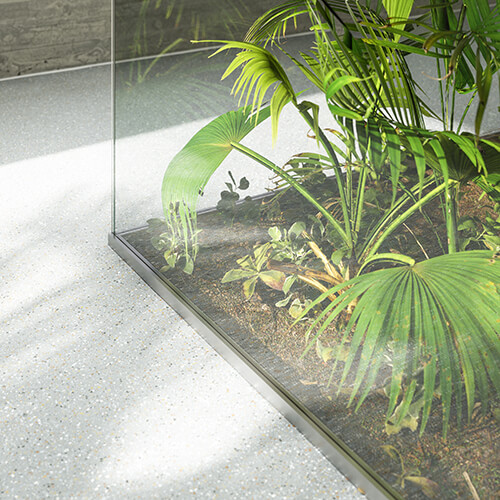 The profile provides a clean, elegant connection of toughened glass assemblies toward the wall, the ceiling or the floor.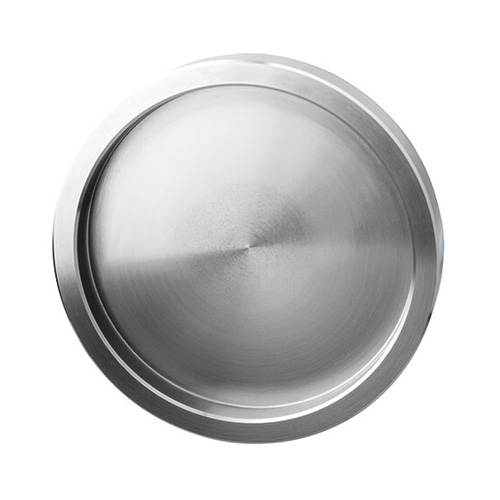 The recessed pull grips and door knobs are suitable for light sliding doors. Flat designs allow doors to be pushed completely out of the passageway.