Sliding door fittings
MUTO Premium Telescopic 80
Back to overview
<p>muto, sliding door fitting, Fittings for sliding doors, fittings, sliding doors, 36705, 36740, 36706, 36711, 36707, 36708, 36712, 36713, 36741, 36714, 36742, 36721, 36715, 36743, 36716, 36722, 36717, 36744, 36718, 36723, 36719, 36720, 36724, 36725, 36792, 36726, 36793, 36733, 36727, 36794, 36728, 36734, 36361, 36729, 36795, 36730, 36735, 36731, 36732, 36736, 36786, 32261</p>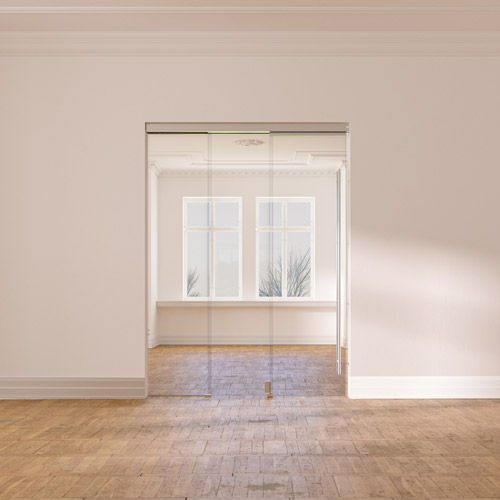 The practical space saver
MUTO Premium Telescopic 80 sliding door fitting creates large opening widths with little space for the open sliding door. Instead of one door panel, two panels run in front of each other offset and thus require less space when open. Double doors running in opposite directions with 2 x 2 leaves are also possible.
Advantages
Space savin solution by telecopic movement of 2 panels each
Combination of 2 x 2 panels to create a double door running in opposite directions
Installation at wall, ceiling or glass overpanel and side-light
Use of glass or timber door panels possible
Optional functions such as locking device with status indicator

Specialist partner search
MUTO Premium Telescopic 80 - At a glance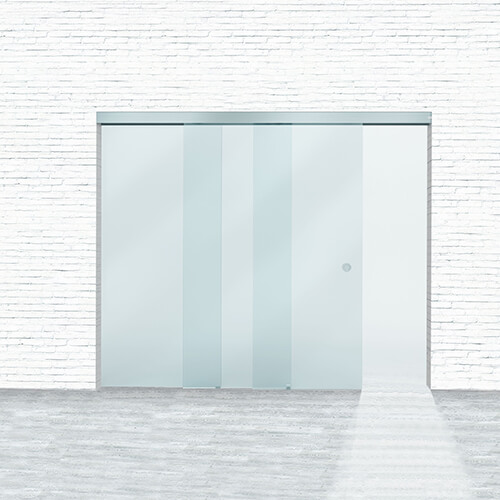 Glass Type
TSG, LSG (2 x TSG)
Glass Thickness
8–13.5 mm
Max Leaf Weight
80 kg (per panel)
Applications
single or double panel door, glass side-light, toughened glass assembly
Material
Aluminium
Surfaces
Anodized and RAL-colors (powder coated)
Mounting Type

Installation at wall, ceiling or glass

Your advantages

DORMOTION unit, integrated locking device and status indicator optionally retrofittable
Testet acc. DIN EN DIN EN 1527
Height readjustable without dismantling +5/–3 mm

Accessories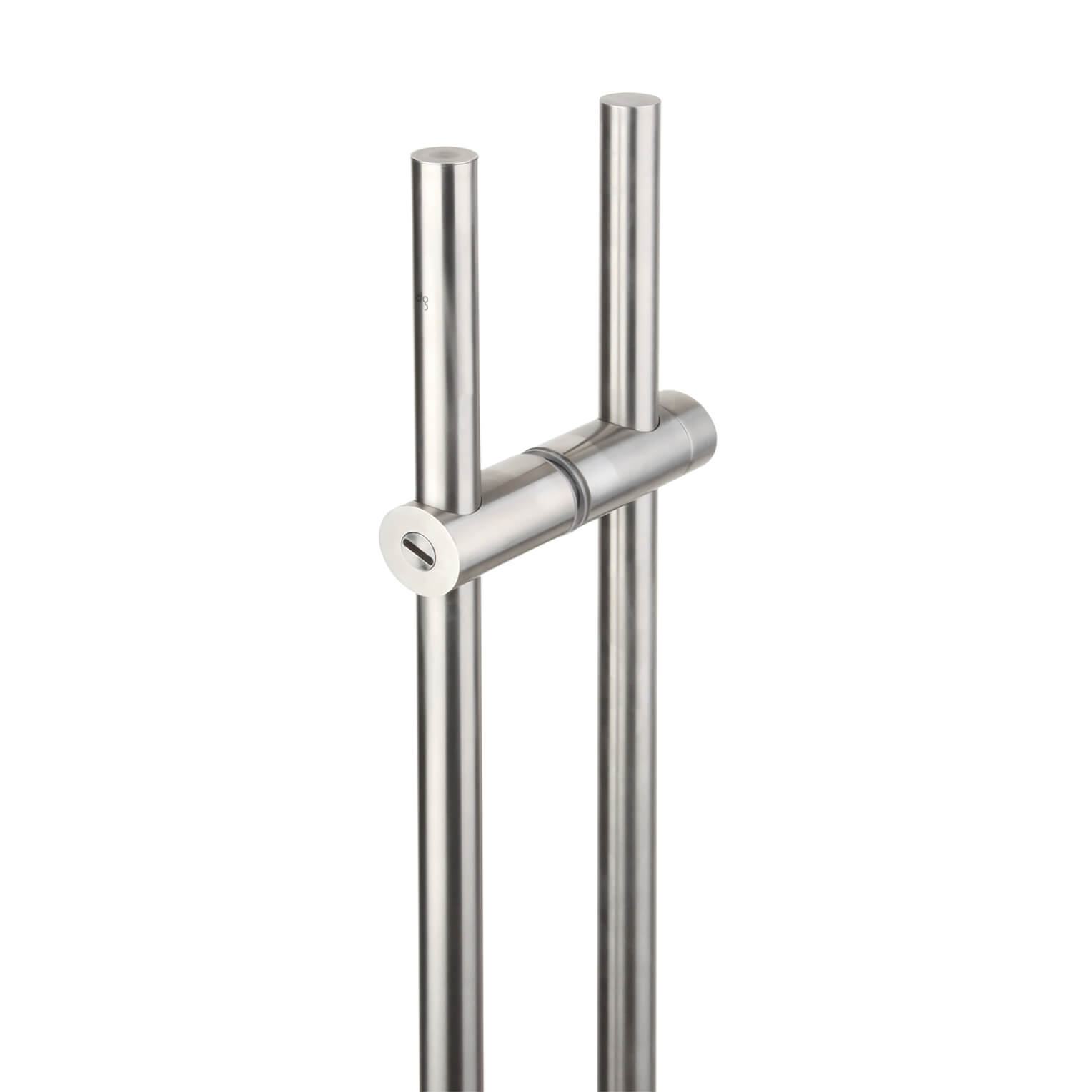 Applicable in public buildings and privat homes, for sliding, single and double action doors, matching the appearance of the entire building.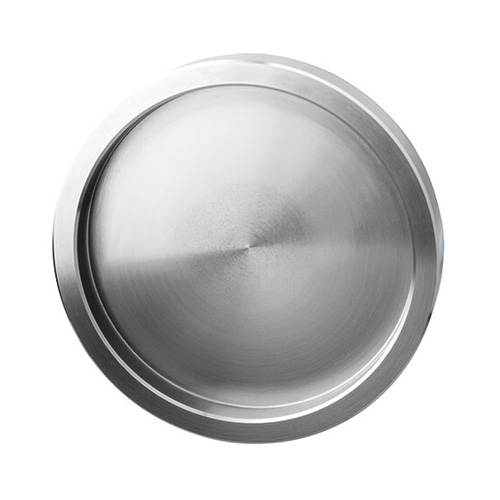 The recessed pull grips and door knobs are suitable for light sliding doors. Flat designs allow doors to be pushed completely out of the passageway.

The product family at a glance